Thursday, October 9th, 2008
So, walking in to COG today, I saw there were two pretty daisies left together among the dying ones and decided to get a picture on my way out. And here it is, the beautiful twin daisies.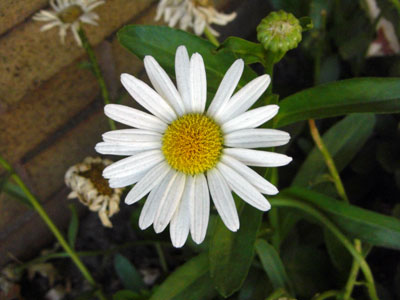 Oh, wait. There's only one daisy here. Someone picked one in the few hours I put off the photo. One of the most important things in photography is never, ever put off what you can photograph now for later. If you think conditions would be better later take one now, come back and take another photo to prove yourself right. At the very least you'll have one photo of what you want.