October 3rd, 2013
If I have limited time or stamina or whathaveyou when I go to the zoo the one place I absolutely go is Tropical Discovery (basically, the reptile house).
My primary goal being the capybaras where a moment like this,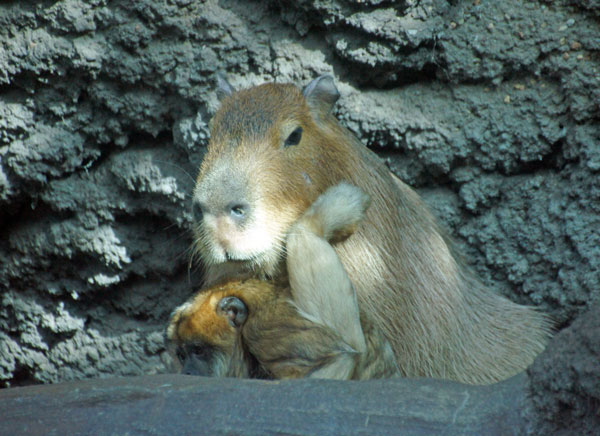 either Violet or Rosie petting Gabriela with her foot, can happen.


There are a lot of other interesting inhabitants too.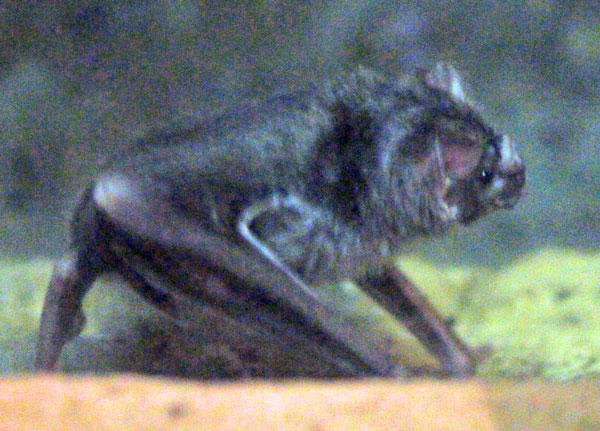 Some days the Vampire Bats get bowls of blood from a local slaughterhouse, so they crawl on the ground to get those.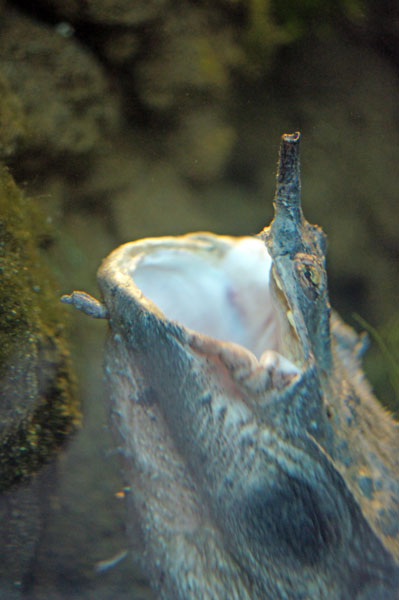 The Matamata turtle always opens its mouth wide before it surfaces for air.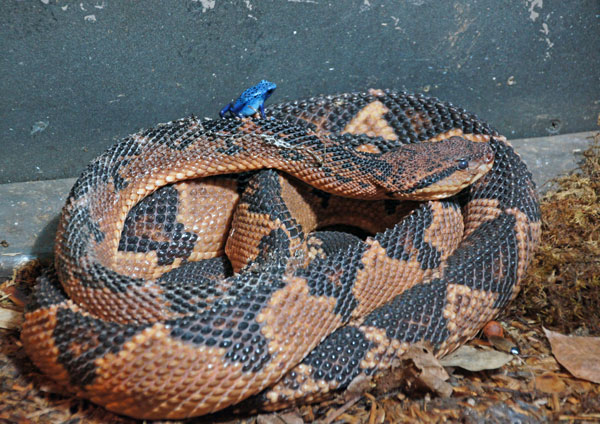 And the Bushmaster lives with poison frogs, but doesn't know they're not poisonous in captivity, so they get along fine anyway.